School Closure Highlights
At Communities In Schools of Puyallup, we are always All In For Kids, both in schools and beyond.
When school buildings closed in March, we were able to adapt our services to continue supporting students in Puyallup.
With a focus on basic needs and well-being of students, Site Coordinators dedicated their time to ensuring that students had what they needed to be successful. From checking in with students, to providing basic needs, to helping families navigate resources during this time, Site Coordinators were there to continue to empower students to be successful.
Project Book Barn
After school buildings closed, we were contacted by Jessica Mulvey, a community member concerned about kids being home without books.
Throughout April and May, she secured donations from various organizations. At the end of May, we packaged all of these books into "mini libraries" and sent them to all of the schools that are a meal site for the Puyallup District. Families could then grab a mini library with their weekly food.
Over 5,000 books were donated and sent home with families!
Summer Food Program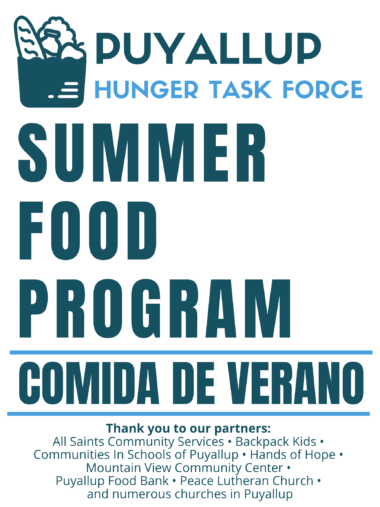 School might be over, but hunger is not. This summer, we are continuing to partner with the Puyallup Hunger Task Force to provide food boxes to families over the summer. These boxes are available weekly and contain a variety of family style meals and individual meals for the week.
If you need more information on our Summer Food Program, contact info@cispuyallup.org
School in the Fall
The best way to stay up to date with what school will look like come September is on the Puyallup School District's website. They are posting updates here.